The Incredible Singing of David Phelps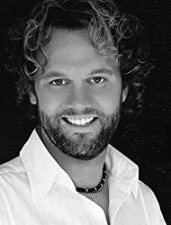 David Phelps (An American Tenor) – David Phelps is credited among today's most spectacular voices. His seemingly endless vocal range, which extends more than three octaves, coupled with his gift for communicating a song, has brought the house down in the world's most prestigious venues.  For more than 15 years, David served as a member of the popular and prestigious Gaither Vocal Band, and during that time received numerous Dove Awards, Grammy Awards, and multiple platinum-selling recording projects.
Growing up in a musical family, his natural gift for song was evident when he was very young. Even as he sang in church as a teenager, he knew that he wanted to be a performer. At the age of 18, while earning his degree in vocal performance from Baylor University, David began what would be a life-long passion of traveling around the world to share music, inspiration and good news.  While studying music at Baylor, David met Lori Purtle, who has been his wife and rock-solid partner in his career for more than two decades. The couple has four great kids – Callie, Maggie Beth, Grant and Coby – and the Phelps family resides on their farm outside Nashville, Tennessee.
David Phelps: Until Then – Brooklyn Tabernacle
David Phelps, Gaither Vocal Band – He's Alive [Live]
David Phelps and Maggie Beth Phelps – Agnus Dei [Live]
I've Just Seen Jesus featuring Lana Ranahan and David Phelps
David, Maggie Beth & Callie Phelps – Five Little Fingers (Live)
Ave Maria / The Lord's Prayer (Medley)